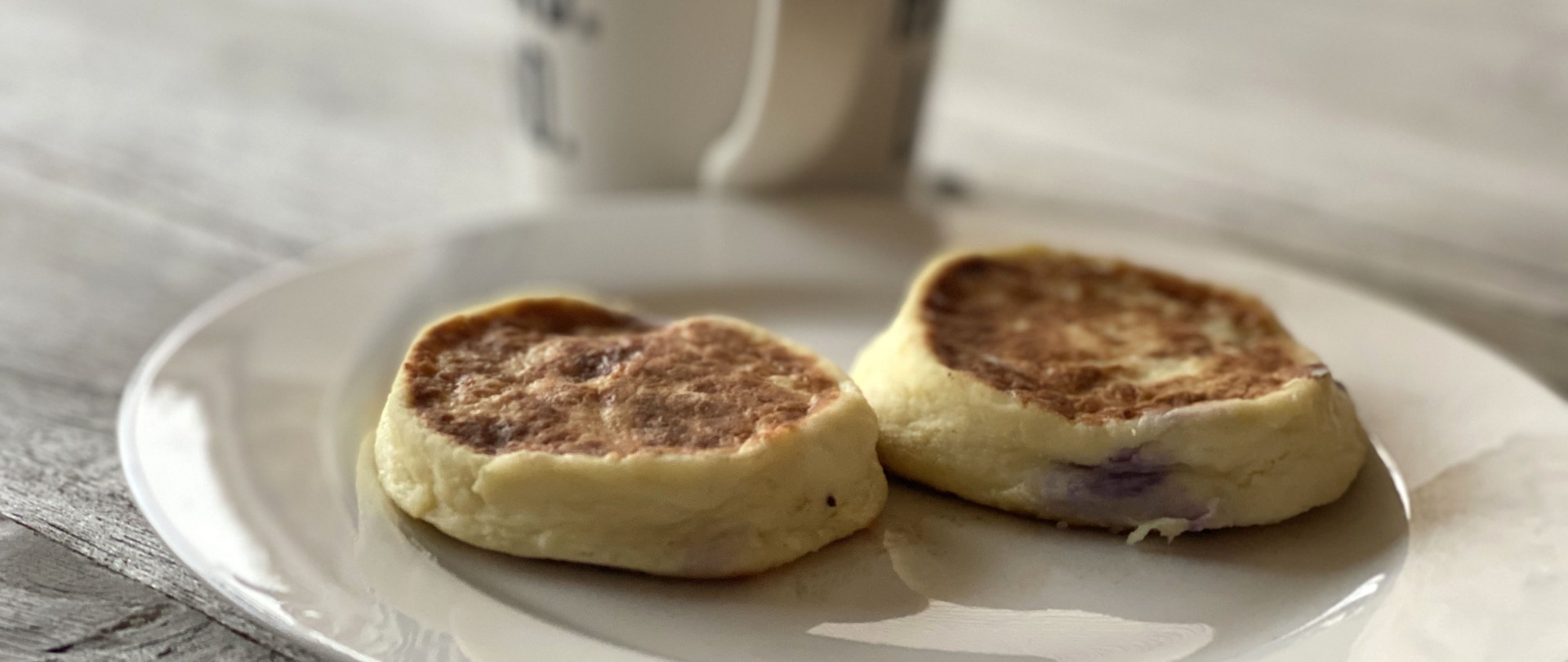 Fluffy, tasty and light cheese pancakes
6th May 2020
Light Syrniki Recipe (Tvorog Cheese Pancake)
I always had a soft spot for Sirniki and I am more than happy to finally share with you a lighter recipe of the original russian dish which I tried to make for the first time a few days ago.
Syrniki are made from a farmer's cheese called Tvorog in Russian. I couldn't find a good substitute in Canada for the longest time until I saw one in Zehrs and Walmart under the brand name Western Pressed Cottage Cheese.
As a sports nutritionist I can't emphasize enough how different we are with our goals, overall lifystyle, and nutritional habbits.
My mornings always start with me checking how my daughter is smiling in her sleep and walking with our new GSD puppy Kyro. My next morning ritual is to drink my Americano coffee and eat something light.
Those fluffy, delicious and really easy to make tvorog cheese pancakes are my perfect solution for something tasty and low in calories.
Ingredients:
400 gr of tvorog 5% or farmers cheese (or Western Cottage cheese 10%)
1 egg
60 gr of all-purpose flour ( about 20 gr for dredging)
60 gr of blueberries ( frozen or natural)
Sugar substitute ( I used 3 bags of sucralose)
How to Make Syrniki:
1. In a large bowl, mix together 400 gr of cheese, 1 egg, 40 gr flour and the sweetener.
2. Measure 60 gr of the mixture per syrnik, and add 3-4 blueberries. Form a puck and dust with flour.
3. Heat non-stick skillet to medium heat. Don't add any butter or oil.
4. Once the skillet is hot, place the puck directly onto the skillet and cover with a lid. Saute until golden brown, about 5-6 minutes each side, flipping once during cooking.
5. I like to eat them cold, so after the preparation process I will put them for a few hours in the fridge.
Nutritional values per 100 gr: 142 cal 12P 14C 5F
If you use sugar, cheese with higher fat% or put on top some toping the nutritional value will be different.
If you have any questions feel free to reach out.

Enjoy!
Orit